OK, I am copying my post from the Svoemesto thread so I don't flood there and because I am intrigued by this mod
There's something new from Svoemesto I saw. It is still in prototype, there will be a couple of months before it is released but it looks very intriguing.
Repairable tankomizer for eGo Kayfun-mini - "Kayfusha" (it is a mini version of the known tank "Kayfun")
Prototype parameters:
Diameter - 14 mm.
Lenght without connector and drip tip - 47 mm.
Liquid volume - 1.5 ml.
Connector - 510.
Drip tip - 510/901.
Source:
http://forum.svoemesto.ru/showthread.php?t=163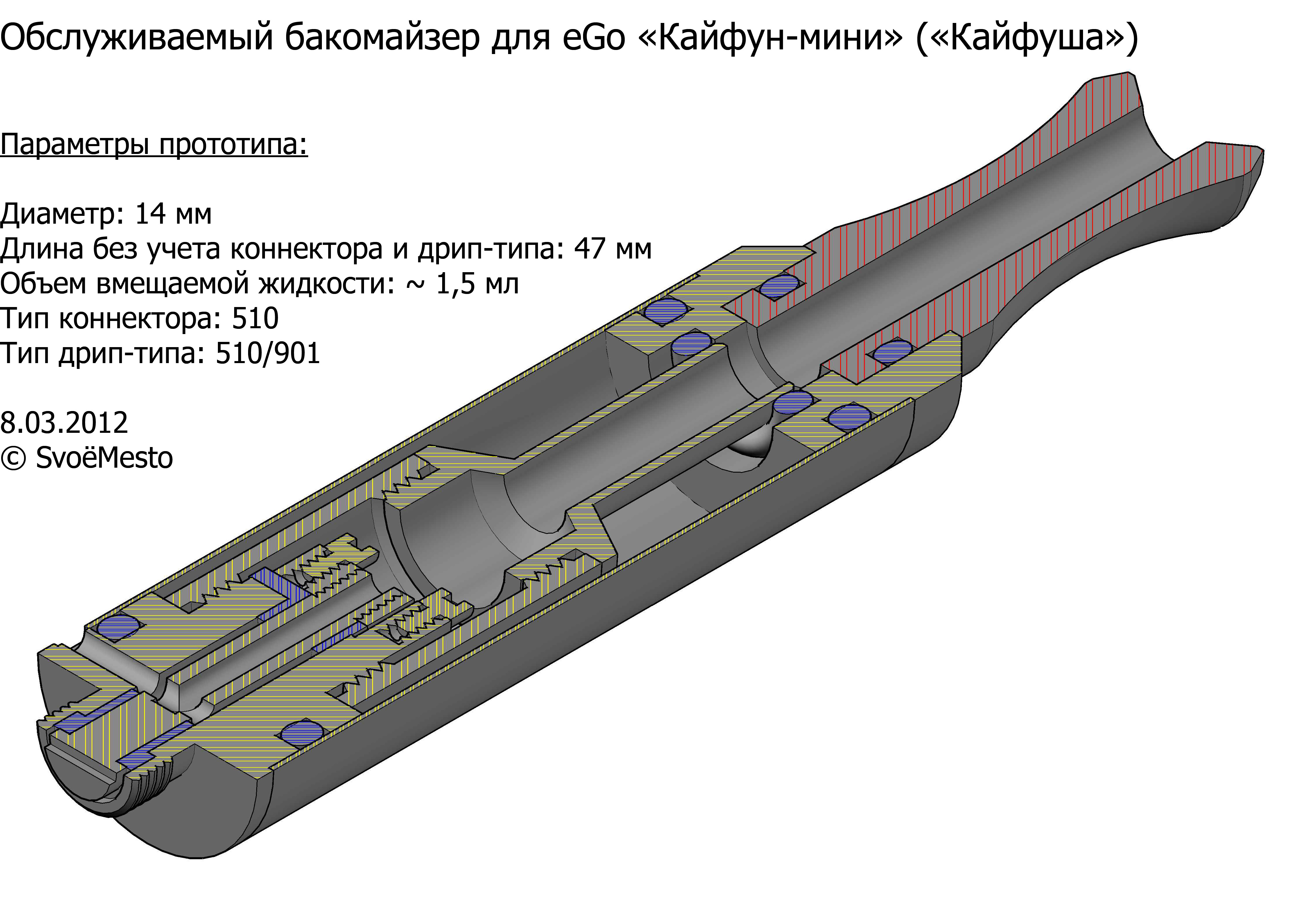 Updates
from
http://forum.svoemesto.ru/showthread.php?t=163
:
Video from :
youtu.be